IS ITALY READY TO OPEN?
READ: 2 minutes
---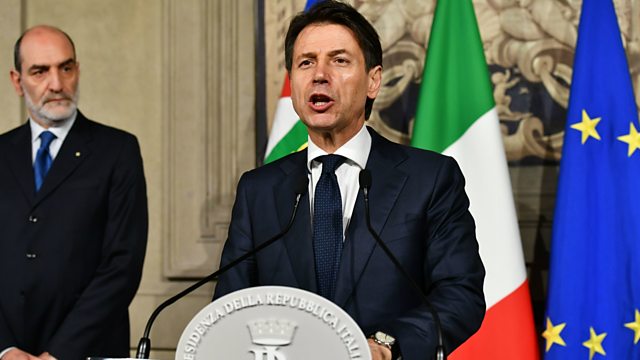 Italy is one of the countries that has millions of people affected by Covid19. Many of us lost their loved ones, jobs, and even businesses. After a long wait, the government is now reopening our doors from May 4, 2020. Is Italy ready for opening again?
Many of us have been waiting for this announcement from the government. We have been inside our houses and dreaming to go and witness the world. And now the moment came and tomorrow is the day, 4th of May, 2020.

Prime Minister Giuseppe Conte said that Italy will start lifting its blanket nationwide lockdown on May 4, allowing some key and major businesses to restart after almost 2 months of inactivity. Manufacturing and construction will be the 1st one to reopen, says Prime Minister. The government is now allowing people to move around their own region only. This means, if you live in Florence, you can only go around the Tuscany Region and you are still restricted to go out of Tuscany. But this has exemption if you meet some requiremets to go out from the region you are in now. So far, there are more than 28,710 victims and infected more than 209,000 people in the country (google).

This announcement will not mean the end of social distancing rules, which are necessary to avoid a new surge in the contagion curve. People's movements within regions will still be limited to strict health, emergency, and working reasons.

Conte said, "If you love Italy, please keep the distance." By tomorrow morning, we are expecting a number of people to go out and meet their friends and relatives. By May 4, tomorrow, they are also opening the gardens, public parks, and some public areas. People's movements within regions will still be limited to strict health, emergency, and working reasons.

Conte emphasized that, if people break the rules, the curve of contagion will rise again, risking to go out of control. "Deaths will spike and we'll have irreparable damage to our economy," he said. A lot of people agreed with him.

Starting on May 4, all production activities in the manufacturing and the construction sectors will restart again. But the establishments will have to ensure that all the newly introduced security protocols by the government are met. Conte also added that if it goes well, retail shops will be able to reopen later in May. But, restaurants, bars, cafes, and some other shops shall open by the 1st of June. Schools will reopen again until September.

Everyone is hoping that this pandemic ends. It costs us a lot. Everyone is suffering from this virus. So, may this experience be a lesson to all of us. Let us not blame one another. Let us begin a fresh start and grow as one.
---
---